Presence Training
Course Live Online Oct 2023
Build the Architecture of your Presence
Presence Training's invaluable 7 core principles help you to be clear on your next step, the answer to a question or to know what your next chapter or creation is. This is an invaluable journey for anyone going through a transition in life, seeking a significant change in direction or starting a new business. The Presence Training method offers valuable tools that can be used in your own mentoring, coaching, sports, performance, entrepreneurial or educational practice. The Soulhouse Method for Presence combines Meditation, Visualisation, Body Awareness & Energy Consciousness in a unique way to help you build an unshakable sense of self. Registration runs till Oct 26th.
Live online
8 Live classes

- 5 months access to digital recordings and resources

- Start date oct 18th
Next start date:
January 2024


Price
€400
or
2 x €200
4 x €100
6 x €80
10 x €48


A state of authenticity, clarity and focus is the most powerful point of departure for all new beginnings....

Presence Training helps you to build the "Architecture of your Presence - an inner core with structural integrity - allowing you to easily gather and channel your creative energy to focus on creating your path and project.


Sabrina Siobhan
What's included?
Course Structure
Online: 8 x 90 minute classes

Coursework: 8 x 60 minutes

Maximum 25 participants

5 months access to class recordings

3 months access to our Inner Courtyard Membership with live classes and a library of recorded meditations and energy practices
Fee:
€400
Payable fully or in 2-10 instalments
Dates
8 x Wednesdays
Starts Oct 18th 2023
(extra class for late starters Oct 26th)
8:30-10pm Paris time
Register the dates in your calendar here


Online Classroom
You will receive a zoom link which will easily guide you to our online classroom


Resources
All classes and practices will be recorded and made available to you for 5 months.
Access to The Inner Courtyard Membership for 3 months.
Access to class recordings for 6 months.
Assignments
You will have one assignment between classes which usually consists of a short meditation and journaling.
Daily Practice is recommended - 10-20 minutes
"Your clear presence speaks volumes. Just becoming present is a game changer"
Sabrina Siobhan, Founder of the Soulhouse School
What you will learn
About Soulhouse's Presence Training Meditation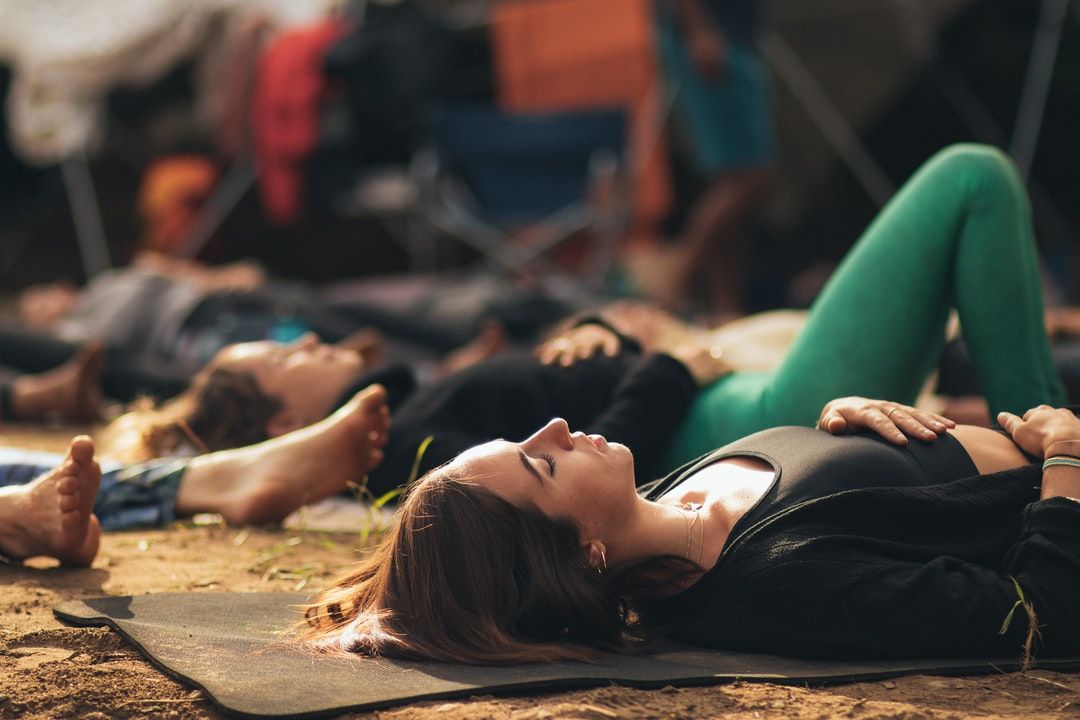 For Beginners & All levels
No fitness, flexibility or specific body type required
We won't ask you to empty your mind
You will learn about your own energy
You'll hear your body's communication
You will feel your heart's intelligence & wisdom
You will confidently make decisions aligned with your heart, mind and body.
You will expand and create flow in your creative energy
On the 8th lesson you will create a vision for your next chapter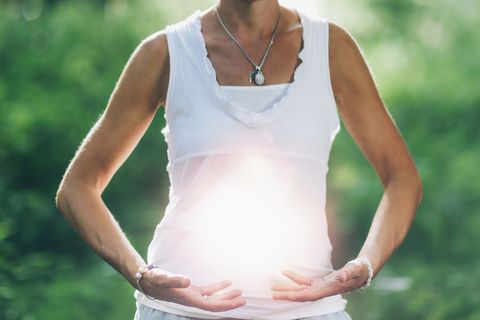 All Soulhouse Meditations are created with awareness of energy and takes the practitioner and student step by step through experiences which allow them to trust their own perception of their energy.
Where your attention goes, your energy flows - is one of the central principles of energy our meditation will teach you to master.
Our practices naturally awaken your intuition and ability to hear it. Practice guides the practitioner towards a positive creative mindset with more and more awareness of what authentic creative goals are.
COMPONENTS OF PRESENCE TRAINING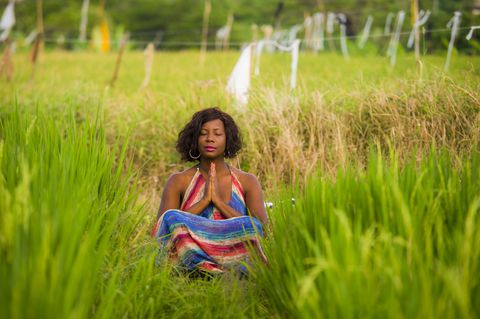 Guided Meditation
Visualisation Training
Worksheets
Creative Writing
Imagination Training
Short and Medium length practices
Group discussion
You will have access to the Inner Courtyard Membership for 3 months - which includes hours of recorded meditations, monthly workshops and group meditation.
"Rewire your mind and body and come fully into the present moment. Connect with your heart, find your answers easily, build powerful presence"
Sabrina Siobhan, Founder of the Soulhouse School
Dates:

Wednesdays
Starts October 18th 2023
8 x 90 minute classes every fortnight (exact dates below)
8:30-10pm Paris time (CET)

*Oct 18th 2023
*extra class for late registrants: Oct 26th

November 1st, 15th, 29th
December 13th
January 3rd, 17th, 31st
Benefits of building your daily practice
We know now that how and what we think affects our physical and emotional health. There is no longer any doubt that stress - arising from negative thinking, can cause illness. What is conversely true is that positive thoughts, positive self image, an open creative mind, and a body that feels accepted and confident, will create good health and positive energy.

The Presence Training Practices are created to help you to create excellent habits and patterns that build a strong foundation for presence, good health and positive flowing energy. Presence training naturally activates your creative energy and guides you to define goals that are aligned with your inner truth. The visualisation training that is one of Presence Training's key tools helps prepare the body to easily let go of resistance and act in order to achieve goals.

We recommend:
Committing to a daily practice

Entering your moment for presence into your agenda and committing.
A comfortable chair
A positive and fun frame of mind, out of judgement or expectations.
Goals:
We suggest that this journey is invaluable for find answers about your next step, a specific question or decision about a life project or change.
Set a main topic or question you would like a plan for or answer to by step 7.
When you register & pay:

You will pay through a secure payment gateway
You will receive a login
You will receive 3 months access to class recordings.
You will receive 3 months access to The Inner Courtyard Membership

You can log in from any device
Kind words from our students
Soulhouse and Sabrina Rohbock have developed an incredible methodology for working with our body's intelligence and energy field to not only help us live a more fulfilling life, but to help us bring out our creativity, find life's purpose, and transform our reality.

Recently I did one of Sabrina's amazing live workshops in Rio. At the time I was creatively stuck and the process involving movement and meditation allowed me to work through my inner challenges in a supportive and inspiring environment. I have already now seen changes in my creative ideas and connection
to new insights. Thanks again and I look forward to future workshops!
JACQUELINE LAURENSEN
Artist, Graphic Designer & Brand Specialist
https://brandoasis.com.au
https://www.instagram.com/brandoasis/
https://www.instagram.com/jacqlauro/

Sabrina Siobhan has an ability to perceive and articulate very complex aspects of my creative energy and purpose, and to do so with great clarity and depth. This perspective has been most helpful at increasing my awareness, presence and focus so that I am better able to create the outcomes I desire in many areas of life. I have benefited from and enjoyed my interactions with her and her work.

R. WILSON, CHICAGO
\Learnworlds\Codeneurons\Pages\ZoneRenderers\CourseCards
30% OFF!
Huge offer is waiting for you!
Click the button to make this offer yours! Limited-time only!
Join our community
Monthly updates on classes, early bird prices, free workshops and more.
We promise NOT bombard your inbox!
Inner Courtyard Gold Membership
Spring Offer for the first 15 subscribers
10% off - The Soulhouse Inner Courtyard Gold Membership
Coupon : SpringOffer
Created with